Kinky curl clip in hair extension
The kinky curl clip in hair extension is made of 100% human hair from a single donor. It has no synthetic hair or mixed fibers. The hair can be processed, ironed, straightened and colored. You only need 280grams of hair to cover your whole head. If you maintain the hair extension well, it can last for up to two years. The extension comes with quality clips that make them secure and comfortable. You can even apply the hair yourself. The hair extension is tangle free, soft and shedding free.
Made of superior 100% Remy Hair, this beautiful extension measures 8 to 30 inches in length. It can be flat-ironed, curled and/or colored. Designed to perfectly blend with your own natural hair and to be resistant to tangling and matting. Exquisite craftsmanship and professional machine stitching secures the hair in the weft.
Please Note: Human Clip In Hair Extensions have been previously treated and chemically processed. It is not recommended to lighten or lift color from this hair. If you must color the human hair extensions, we recommend purchasing light color #613 or #24 and using semi permanent color to deposit only.
Special Features:
• Free instructions for application, use and care of the hair extensions are provided in the package.
• 2 extra clips provided. Special clips have 6 teeth to keep extensions more secure and easy to open and attach.

What Are The Sources for this Clip In Hair Extensions?
All our Clip In Hair Extensions are made from human hair, there are cut from young girl donors, Only living with one-directional cuticle, avoid tangled, Soft and Comfortable Problem.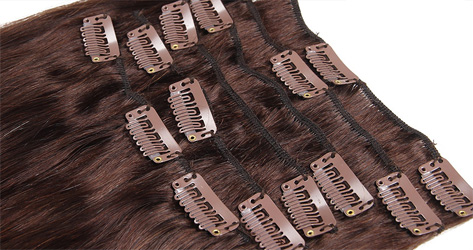 Double Machine Wefts
Reinforced Weft to avoid the shedding problem. Neat and Tight weft let you wear it earier and invisible. Stainless steel clips invisible and natural.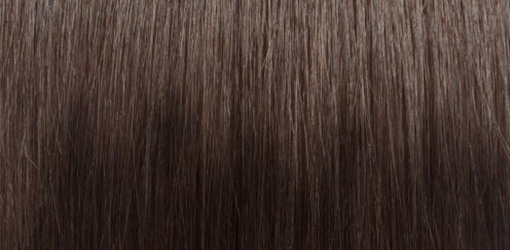 Pure Color
Our chosen hair material enure the color coming out pure and beautiful.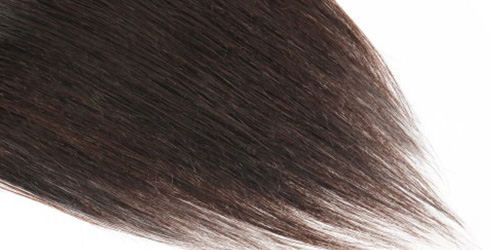 Full & Healthy Ends
A set of strict standards to select, process and condition the hair.